Thanks to the wealth of opportunities for hunting, fishing, and more, Taylor County, Georgia, residents spend a lot of time outdoors. Here are some of our favorite places.
---
offers opportunities for hunting, geocaching and wildlife viewing on 1,576 acres. Visitors to the WMA may see rare and threatened animals and plants, such as Southeastern kestrels (a type of falcon), Bachman's sparrows, gopher tortoises, southern hognose snakes, gopher frogs, striped newts, federally endangered pondberry, sandhill golden-aster, Pickering's morning-glory, and lax water-milfoil.
Off Highway 96, about 2.5 miles west of Butler
GPS Coordinates: N 32.5687, W -84.2745
---
Where Highway 96 crosses the Flint River, a boat ramp under the bridge gives paddlers access to this scenic waterway with sandbars suitable for camping, fishing and swimming.
---
A quarter-mile drag racing track offers regular weekend races and RV camping.
42 Raceway Dr., Reynolds, GA 31076, 478-847-4414
This private park has more than 70 miles of trails for ATVs, several mud bog pits, and weekend races for trucks and ATV/UTVs.
1209 W. Fall Line Fwy. (Hwy. 96), Butler, GA 31006, 478-394-5298
---
Nine-hole Reynolds Golf Course, designed by Brown Marshall, opened in 1930. The course measures 3,020 yards from the longest tees and features two sets of tees for different skill levels.
26 Golf Course Dr, Reynolds, GA 31076, 478-847-4546
---
More than 3,600 acres of sweet Georgia peaches grow here and, in season, you can pick up a basket of the freshest fruit at Taylor's Country Store. The Strawberry Patch kicks off the season in spring.
1665 E. Fall Line Fwy. (Hwy. 96), Reynolds, GA 31076, 478-847-4186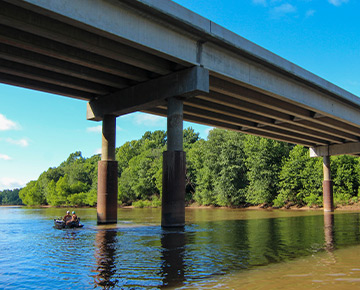 Part of the Georgia Antique Trail, this store at the intersection of Highways 96 and 128 in Reynolds, Georgia, displays more than 10,000 sq. ft. of antiques, collectibles, jukeboxes and a large variety of coin-op, as well as various other household and mechanical items. Two blocks north on Hwy. 128 is the Dunn Flea Market.
3 N. Winston St., Reynolds, GA 31076, 478-956-4266